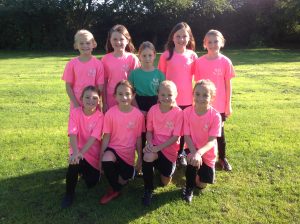 'When we played our football match against St Peters Edgmond….
In the first half we scored 5 goals and then we had half time.  After half time we scored 3 goals.  Our team was extremely proud of what we had done.  In the end the score was 8-0.
The team were; Holly, Brianna, Megan, Sophie, Teya, Imogen, Aimee, Poppy and Skye.'
Written by Holly.