Welcome to the Wellbeing Page.
We aspire to ensure that our inclusive, welcoming and loving church school gives children and adults the opportunity to reach their full potential, so that through God's love they can make a difference to the world around them.
Wellbeing is very important to us and we endeavour to ensure all our members: pupils, staff and parents are all happy and content at and with school. Good wellbeing is at the heart of our vision and key to children reaching their full potential.
NJS wellbeing policy:
Wellbeing Policy
Look what NJS has achieved!

What is mental health?
What is mental health These are informative and simple slides to explain to children what mental health is, and the importance of looking after it.
You may want to play the sort clip 'We all have mental health' with your children so you can discuss the need to look after our mental health.
This is what we will commit to doing for staff in 2021/22:
The 50 things we will do to promote staff wellbeing in 2022
Several surveys have been completed since our return in September and we are extremely proud to say that children feel happy and safe at school despite changes to their school routine.
In order to continue to help our parents with supporting emotional needs, please read the document below. You find some very useful advice!
tmh-parent-leaflet-final-web-updated-by-ed-april-2020
Support lines for advice and support:
Samaritans 116 123 www.samaritans.org
Childline 0800 1111 www.childline.org.uk
Anna Freud website offers parental advice
BEAM support services
Mental Health Awareness Week – May 2022
The theme this year is loneliness. Children took part in an assembly and completed a different activity in class each day. They focused on their own mental health and also how to use our school value of compassion to support the mental health of others, particularly when people are lonely.
We have been running a competition this week to encourage children to do something extra for their own mental health, or to help someone else's mental health. The winners from each year groups will be receiving an awesome wellbeing journal!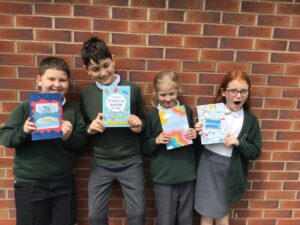 Children's Mental Health Week – 7th-13th February 2022
For children's mental health week we are focussing on 'What is Mental Health?' We have shared these slides in class and held focused discussions around it. Children have created some super, informative and useful posters. Here are some fantastic examples:
NJS Wellbeing Day – National Smile Day – 01.10.21
Today we celebrated World Smile Day by having an NJS Wellbeing Day. Children have talked about mental health and learnt that everyone has mental health. Mental health is how we feel, think and behave. Some days our mental health is good, other days it is bad, and sometimes a bit of both. Children have done a range of activities today to help them learn ways to support their wellbeing at times when it might be negative, such as when they are tired, stressed, sad, angry. Our focus today has been kindness, and how showing kindness to others supports not only their wellbeing, but our own as well.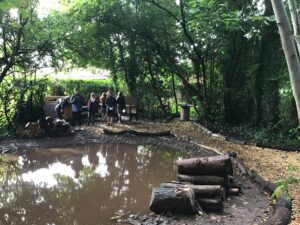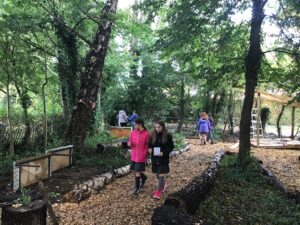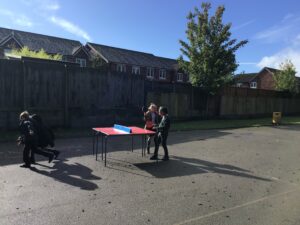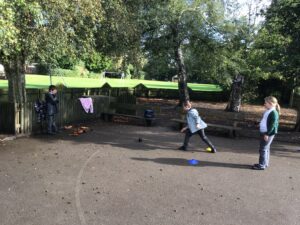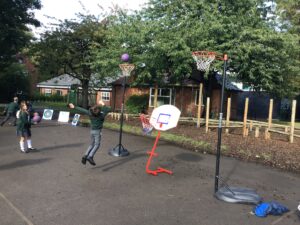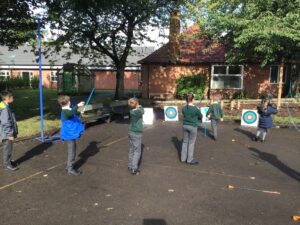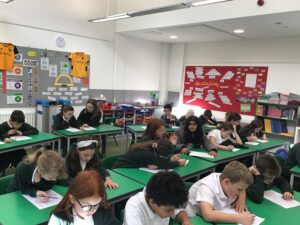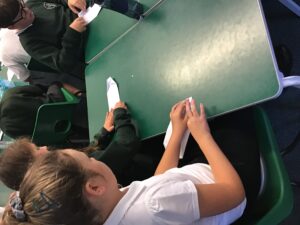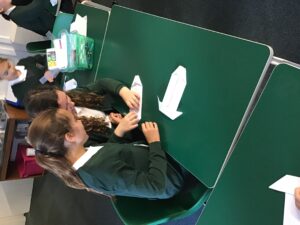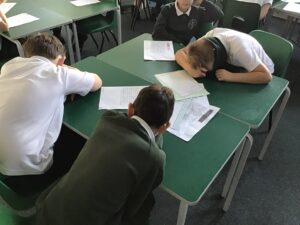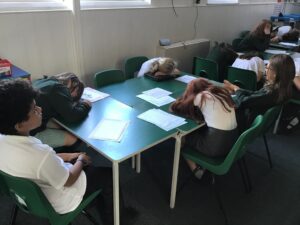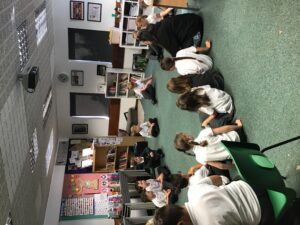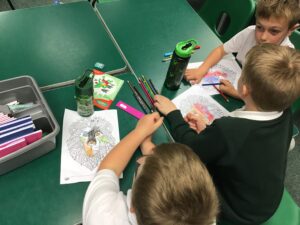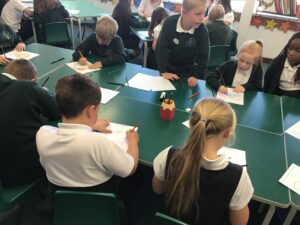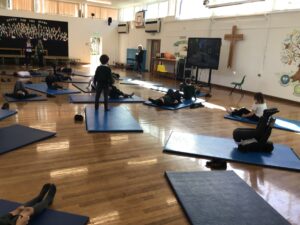 During the day, we did a range of activities including journalling, mindful art, nature walks, yoga, listening to audio books, sports activities, games, drama and much more.
Here is what some of our children thought of the day:
'Mental health is having good days and having bad days. It's okay to have bad days occasionally.' Year 3 pupil.
'Wellbeing is important because it keeps us healthy and making sure you stay healthy in your brain. It's ok to feel sad and angry and stressed but you know it's going to be ok.' Year 4 pupil.
'Today is wellbeing day. We are doing it because sometimes we feel negative and you need to know what makes you feel better.' Year 6 pupil.
'Good wellbeing is important because it makes you feel positive if you're worried.' Year 6 pupil.
'We've done these activities today to focus on the stuff that can be mindful and make you feel calm, so that in the future when you feel stressed or angry you know what to do.' Year 6 pupil.
Mental Health Awareness Week – May 2021
The focus of mental health awareness week this year was connecting with nature. We shared an assembly and had lots of class discussions where we shared top tips to look after our mental wellbeing. These were some of the activities we did:
Mindfulness activity 1 meditation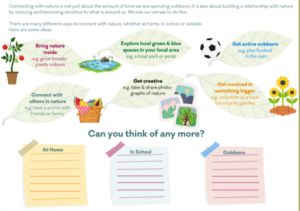 Here are some examples of how we used nature to help look after their mental health this week: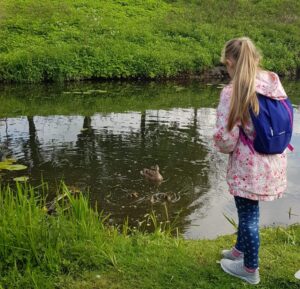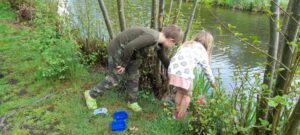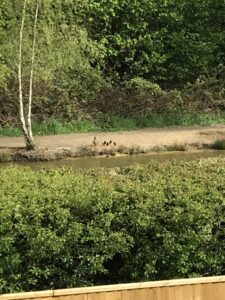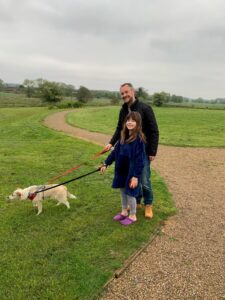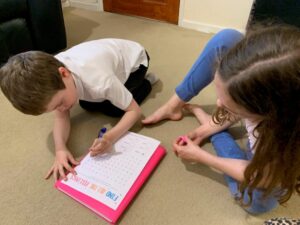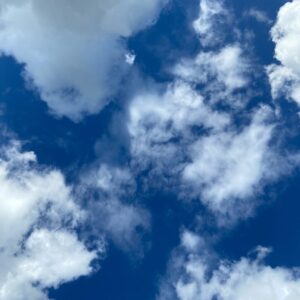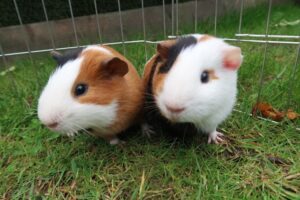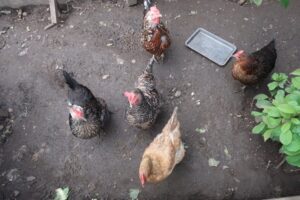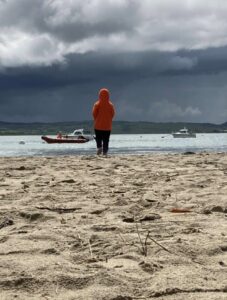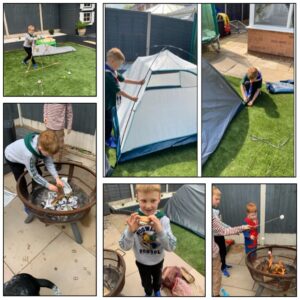 World Mental Health Day – October 10th
Children have been talking about mental health this week and we have got a range of activities to share. Year 3 did some 'Free Write Friday' activities thinking about their ideal weekend. Year 4 have been doing some Cosmic Yoga and Year 6 had some reflection time completing Mindfulness colouring.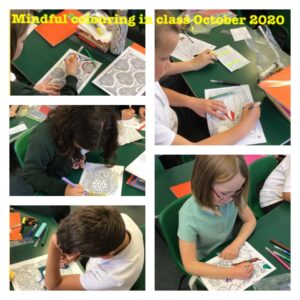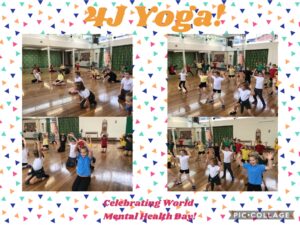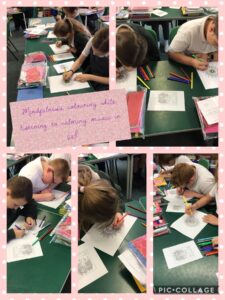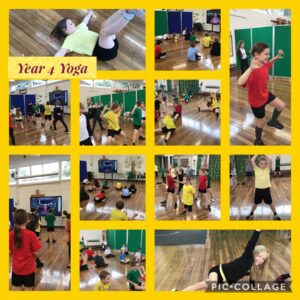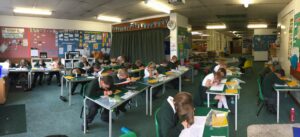 Staff Wellbeing for World Mental Health Day: