Congratulations to Adam in 3B, for taking part in the world's biggest online Art lesson, and for completing one hour of the popular Hour of Code activities. Let's have more like this!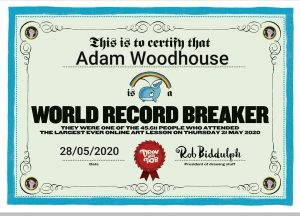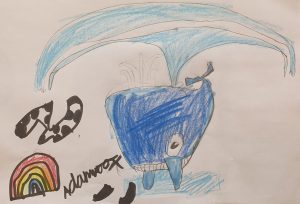 The certificate below is from the Hour of Code website, which is free to use. Why don;t you give it a try? There are a variety of activities, ranging from dance games, to Minecraft coding, to Flappy Bird games. Upon completion, you can download and personalise your certificate, like this one:
https://hourofcode.com/uk/learn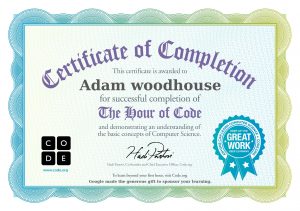 Well done Adam!
Regards,
Mr Butler