The Military Kids Club at Newport Junior School is a newly formed club for children who have a direct connection to the Armed Forces. The club is open to children of serving personnel, military veterans and children who have siblings serving in the Armed Forces in any service.
The club was formed to provide pastoral support to service children due to the unique challenges they face within education.
We recently signed up to Reading Force, a scheme supported by the Royal British Legion, to encourage shared reading between Service Families. At our club session on Wednesday 26th February, the children received a scrapbook from Reading Force, together with ideas on how to use it and a card to claim a brand new reading book – what's more, Reading Force is free for ALL serving, reservist and veteran British military families (Army, RAF, Navy and Marines – based in the UK and Overseas!)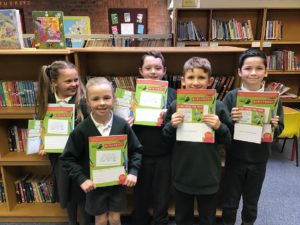 If any children with a Service connection would like a scrapbook to take home, even if you do not attend the lunchtime club, then please see Mrs Naylor in Year 3.
You can also request one from the Reading Force website: www.readingforce.org.uk