A message from the PTA:
Year 6 Leavers Hoodies 2020
To order your Year 6 child's  leavers hoodie, please email your child's class teacher with the required size and the name you want printed on it before Monday 18th. The sizes are below. If we do not hear from you in that time we will estimate the size and print the child's first name on their hoodie.
Thank you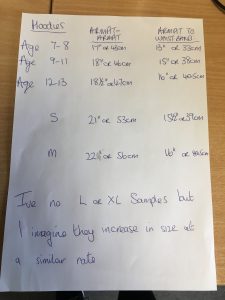 lynne.sherry@taw.org.uk
max.jones9@taw.org.uk
jane.kerr1@taw.org.uk